Eternalmode
Always striving to bring you the best alternative fashion
Almost a decade ago our story started in Topanga Canyon California with very few pieces crafted and sewn alone, catering to Festival and Playa gatherings. Today, we are humbled to have become a big part of the EDM scene including the some of the biggest festival venues around. We are proud to have Awesome Customers all around the world, including DJs, Performers, Producers, Celebrities and of course our Very Special Burner Family from our local Bay Area crew here in San Francisco to New York City. Thanks for being part of the Eternal Mode Family
Eternal Mode Striking Alternative Fashion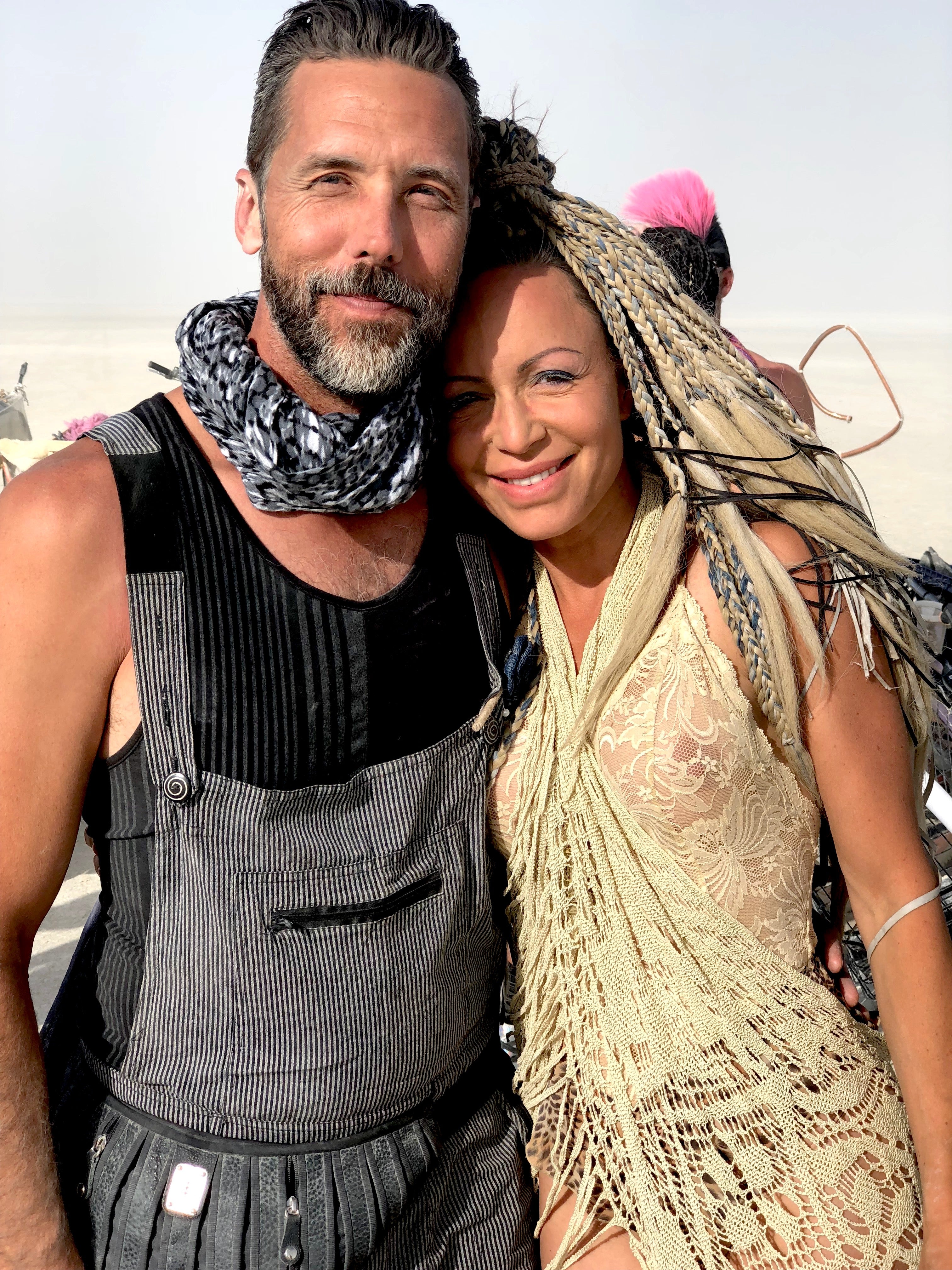 Barry and Bernadett
Our Story
Before we started Eternal Mode we spent any of our free time pursuing our favorite festivals and waiting for our escape - returning to the Playa to watch the man burn each year. Working full time - plus, didn't allow much time for dreaming, but still we strived to believe there was a different life waiting for us.  Mostly because of Bernadett's background in art and design, we found ourselves inspired to create something out of the ordinary for festival wear and our Playa excursions.  We began to imagine designs, starting with sketches and then slowly making patterns. Then after sewing several samples, we finally finished a few pieces that fit our aesthetic.  Our brand was born!  From our own festival experience and Black Rock City adventures we created Eternal Mode!
We love inspiring others to reveal their own artistic expression!  To bring art into their own lives and communities. And to live a life inspired by their dreams.  
From dreams come reality!
Attention To Detail
We are a small batch custom clothing company bringing our ideas to life in Europe with a team of only 6 talented sewers. Together we have a passion for creating and improving unique and sustainable designs. Bernadett and Barry are personally involved in every step of the creation process from sketching the original designs, pattern making, hand picking premium fabrics and custom hardware to finally overlooking every detail of the sewing process. All to insure only the very best quality and to meet the high expectations of our existing and future Eternal Mode Family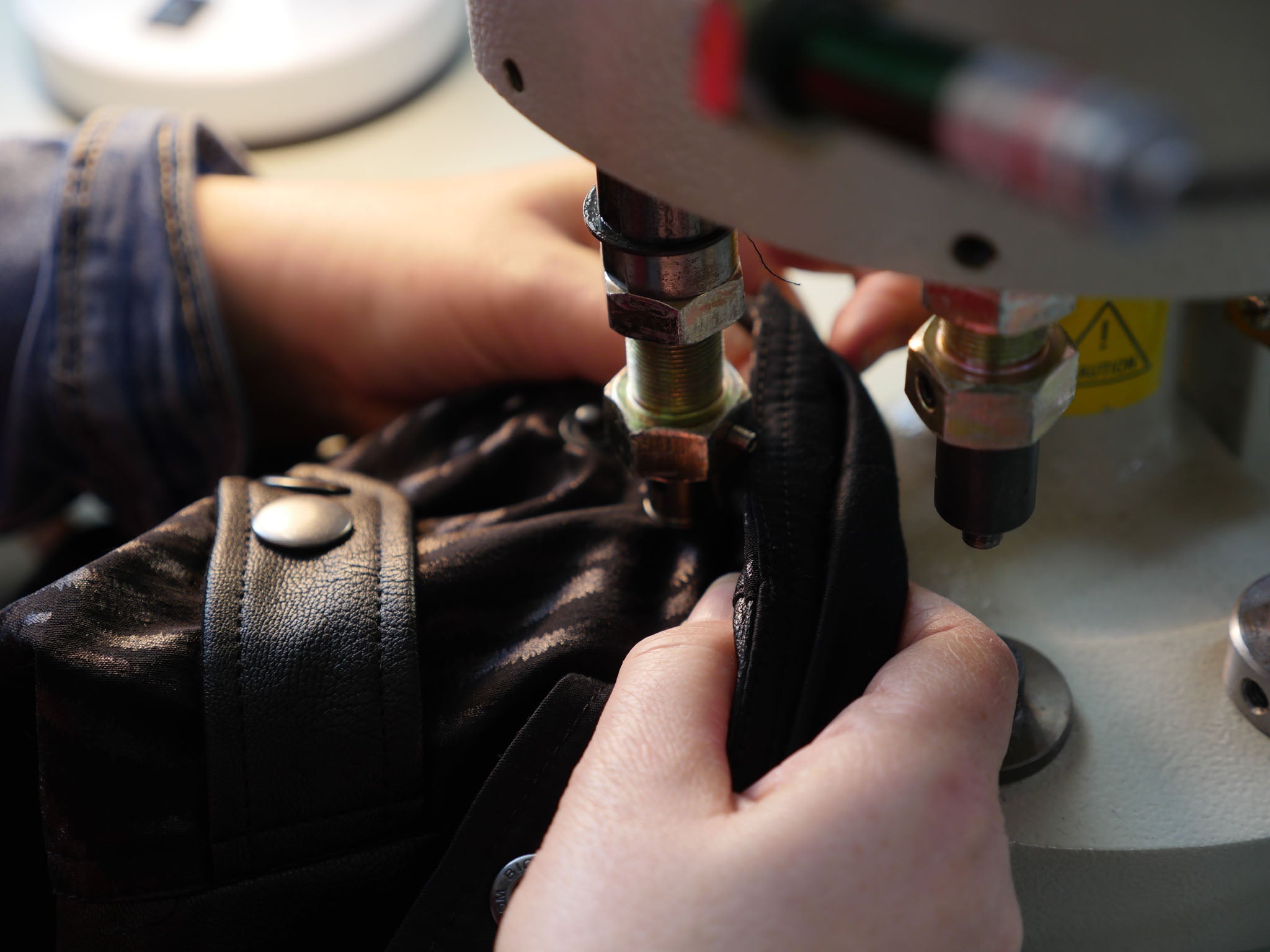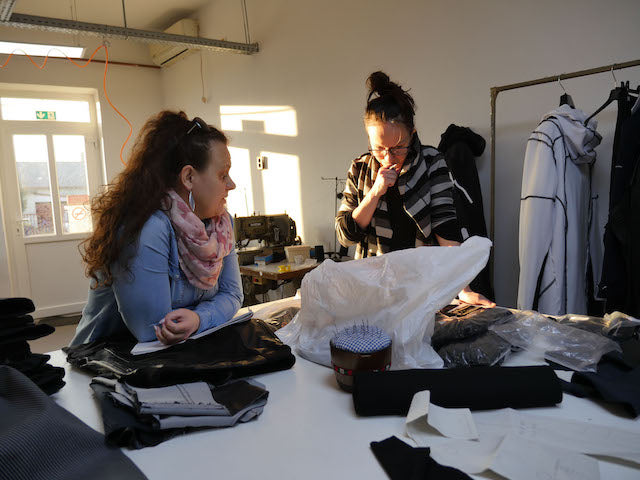 Step 1
Crafting garments from paper patterns is a complex process. With intricate designs, every size has its unique pattern, making each cut an individual task. The patterns consist of multiple intricate pieces, demanding precision, and attention to detail. It is a difficult procedure that requires skill and patience to ensure each component fits together seamlessly.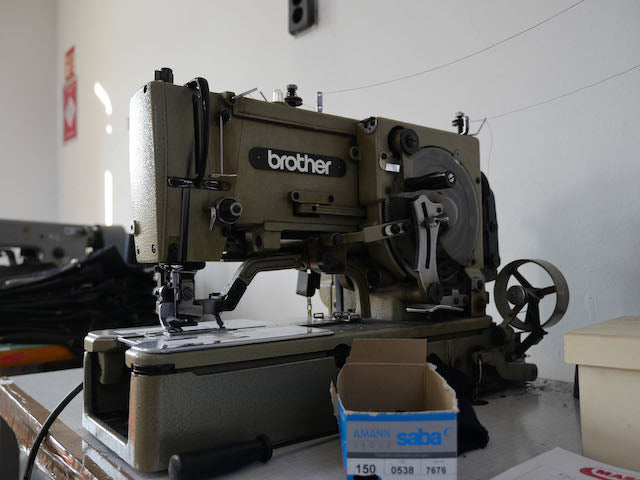 Step2
The art of sewing demands meticulous attention to detail when creating complex garments with multiple fabrics. The assembly of each panel requires precision and is essential to ensure a stunning and exclusive final product. Every stitch plays a crucial role in bringing the pieces together to create a garment that not only looks beautiful but also has a perfect fit.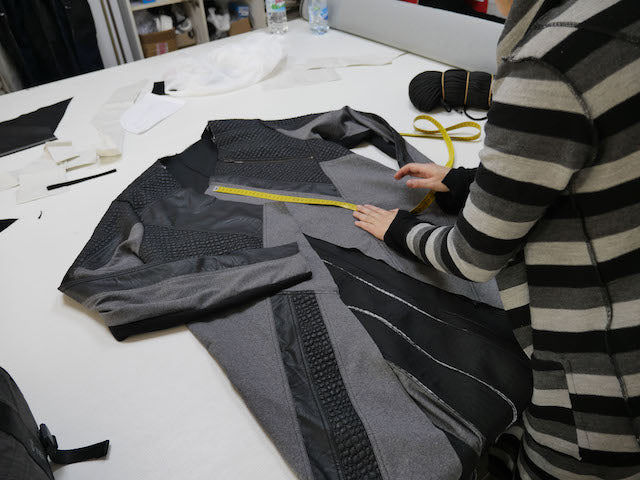 Step3
The process of quality control checking after sewing is crucial, especially for garments made from complicated patterns and multiple fabrics. It requires meticulous attention to detail, scrutinizing each seam, pattern, and fabric combination to ensure the final product meets the high standards required. Only through rigorous checks can a perfect garment be labeled Eternal Mode.
"

I absolutely loved wearing this piece on the Playa! So many compliments and conversations around this Coat. I will cherish this piece forever 😍